Phraseanet is an Open Source Digital Asset Management solution dedicated to professionals who need a complete system to manage, publish and share their digital media resources (pictures, videos, audio, PDF, Office documents…). Phraseanet is the answer for media management needs in various contexts, from institutional to event or product communication (interconnection with third-party applications such as ecommerce, PIM, MDM…).
Established in organizations of all sizes, Phraseanet provides all the necessary tools for capturing, indexing, organization and use of the digital resources. It also has an API of a PHP SDK development kit, as well as a catalog of plugins.
Main features
Uploading documents
Transfer documents from a standard web browser : select files, a destination collection, reorder documents, send to server. The quarantine isolates duplicates, new versions of an existing file or non-compliant files (eligibility criteria can be defined). Processes make all the necessary under resolutions, others list and extract metadata (IPTC, XMP, Exif, ID3, MP3, PDF…).
Managing documents
Phraseanet relies on the Elastic search engine and provides a link to full text, thesaurus searches, and categorize and filter results with facets. A detailed view in order to see the description, modification history and downloads, popularity, list of baskets and stories where a document belongs. With version 4.1, we've added a new search feature: geolocation!
In the Production interface, it is possible to add documents to a basket, make a story or a Webgallery, batch indexing documents, manage the business fields, create indexing files templates…
Finally, export: local download in various resolutions available according to the user's rights, email sending a link to download the document with a validity period, transfer to an FTP server…
It can also be used to request feedback for assets, then viewable in Phraseanet Lightbox: send a link allowing users to validate a selection, annotate, view the choices made by others, be notified by email and receive an internal notification of the feedback.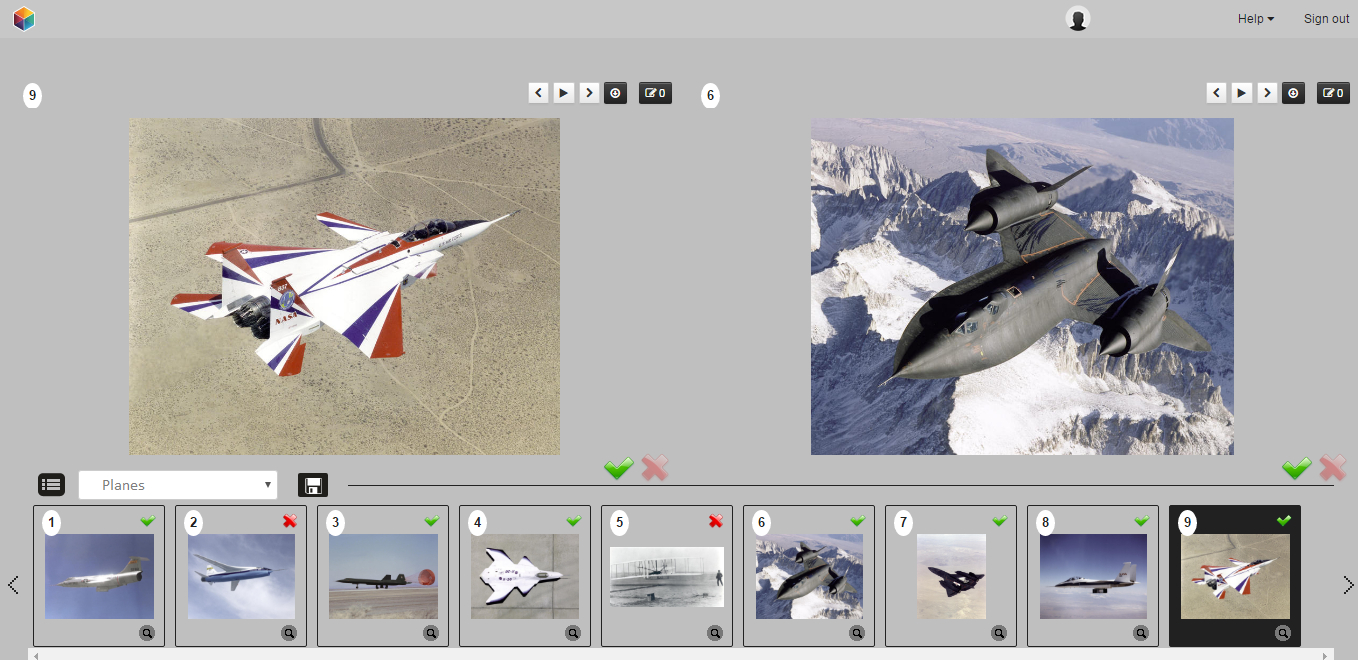 Publishing
Phraseanet is also a tool to publish a Parade customer site, set up publishing workflows, send selection of documents to a list of users, send documents to social networks, use the URLs or Iframes of the Webgalleries to broadcast content anywhere.
Administration
Create databases and collections, define documentary structure and standards, language labels, link the fields to the thesaurus… You can also setup the under resolutions for the documents, process and workflow tasks. Manage the users' rights and subscriptions requests. Access rights are managed by collection and for a better advanced rights management, the Phraseanet status enable to apply access rights to the lowest level: the document.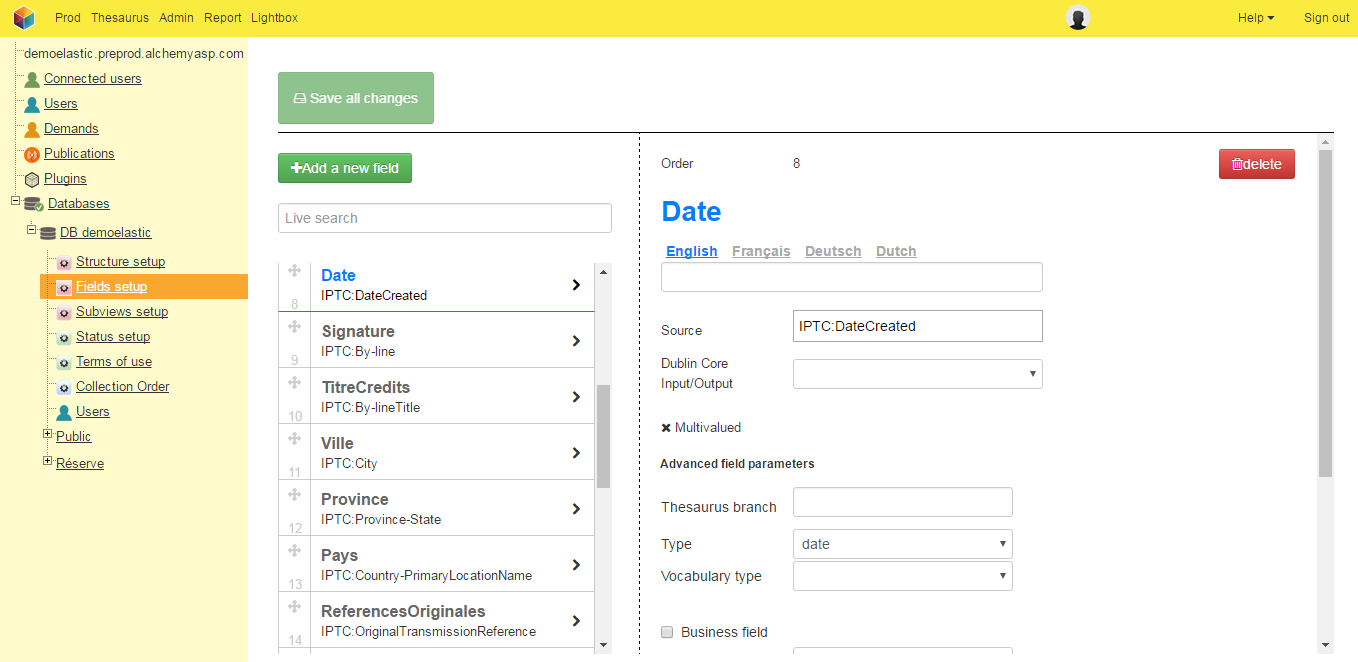 Thesaurus
Add new terms, synonyms and translations. List new candidate terms sorted by fields and add, delete or substitute candidate terms.
Statistics
To monitor any activity on Phraseanet, to know which documents have been downloaded, the most active users, the most frequently asked questions or the ones that return no answer. All reports can be exported in CSV format.
More features
Open Source, licensed under the GNU GPL v3 license
Manages all standard formats of documents : pictures, videos, audio, PDF, Office documents
Multiplatform: Windows, Mac, Linux
Multilingual : French, English, German, Dutch
Unlimited number of users and collections
Modules according to the needs and rights of users (administration and setup, upload, content management, thesaurus management, reporting…)
Management of user rights
Share to external applications and social networks
API and PHP development kit
Internal plugins (LDAP, Webgalleries)
External plugins (WordPress, Office addin, Magento extension…)
Overall
Phraseanet is mostly known for the french PHP community, and already used by many well known french organisations such as City halls : Paris, Nice, Toulouse, Grenoble, Bordeaux, Montpellier… Monoprix, VentePrivee, Vinci, Sanofi Aventis, TF1, France Télévisions, Canal+… and in education: Insead, Polytechnique, Lille University… The latest edition of the software 4.1 include geolocation support, video chaptering, and it's also available on docker.
More information at https://www.phraseanet.com/